CLIENT:
Nonprofit online fundraising platform with $50M-$200M ARR
One of the market leaders in online fundraising serving both fundraisers and donors
Between $50M – $200M ARR
14M+ user base
201-500 employees
20 years in business
Background and challenge

Having established itself as one of the market leaders in online fundraising, the company has been enjoying fast-growing brand recognition and the explosion in growth that comes with it.
The necessity to serve both fundraising organizations and their donors necessitated complex user segmentation. Historically throughout the company's existence it has been focused on demographics and firmographics—an approach that the VP of Product suspected was limiting.
Knowing the applicability of Jobs to Be Done to technology product marketing, they wanted to increase the understanding of Jobs principles across teams, using this knowledge to re-segment users.
Challenge: Approaching the limits of a demographics-first approach to segmenting an enormous user base. Limited knowledge of, yet desire to explore, the Jobs-to-be-Done segmentation.
The Head of UX Design championed hiring Katya to lead a complex interview-only research project and introduce the teams to the Jobs to Be Done theory.
The goal
Widen the teams' understanding of the Jobs to Be Done theory and apply it to the existing interviewing process in a pilot approach.
Key question

Can we approach our understanding of our many users from a different angle than we've been used to for so long?
Solution: A Jobs-to-Be-Done research round focused on in-depth 1:1 interviews
If you understand the experiences you need to provide customers, that tells you what you need to integrate and how you have to integrate it in order to provide experiences to get the job done. Delivering experiences is done by having a process that delivers those results. You have to organize your company around processes that get the job done, that provide customers the experiences they need.

Clayton Christensen on Jobs to Be Done theory
What Katya did as a research consultant
The project scope included splitting the fundraising organizations and the donors into stratified segments to be interviewed as separate groups, with the goal of reaching 50 interviews across segments. The team handled interview recruiting.
Katya oversaw the project and provided assistance throughout by:
Developing a custom research guide complete with Jobs to Be Done questions and interviewing tips for the company
Running an interactive Jobs to Be Done workshop for participating teams
Encouraging the team to run interviews themselves to ensure the practice would become ongoing in the company, while still running a portion of interviews as the research lead
Interview coaching and support for other interviewers
Carrying out a full qualitative analysis of all the interviews completed for critical segments and presenting the findings to the cross-functional group of UX research, product, customer success, and sales team members.
Results: 2 clear-cut segments emerged as the highest priority, with user persona and segmentation data refreshed across board

Key Results
During the interview round, we identified two leading user segments within the fundraising organization user base. The insight gathered allowed us to refresh the user persona and segmentation data for all predefined audiences. Importantly, a complex and data-rich qualitative research repository was set up in Airtable and is now accessible for all teams to consult, review and expand on.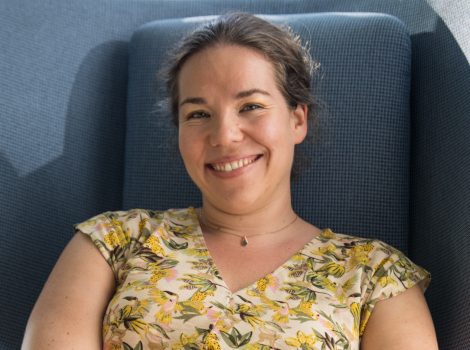 Q — Questions ?
Want to level up your understanding of your ideal customers to transform your product growth? Let's talk.