The COVID-19 pandemic is making the world change. So rapidly, in fact, that all of us are forced to adapt at an incredible speed. Your business, my business, anyone's business isn't an exception. Wouldn't it be great if someone told us what the plan is and what we should do? But no one knows, not really.
In the first week of the pandemic closures in Toronto, I lost all of my clients. Every single one. The circumstances were somewhat different, but the underlying reason was the same: their business models were vulnerable to the absence of foot traffic, and the marketing budget was the first to go. I could understand and sympathize as a business owner, but I also relied on the same businesses to make *my* business work. Losing income was scary, alienating and left me feeling cornered.
I'm sure this feels familiar to you too. Small business owners are the hardest-hit by the pandemic. Non-essential retail is bust. Restaurants can't afford exorbitant rents. Small businesses are the first to go. Statistically speaking, yours may easily be one of them.
It's natural to be asking, "What now?". As a marketer, I know that the most important question is actually, "What's next?" The way your business adapts and hopefully survives the 2020 coronavirus will have everything to do with how you do business and market your company once the world opens back up. The point of this article is not only to provide tips on how to survive right now but also on what to be ready for once it's over.
TL;DR: Skip to The Future to see how your marketing will be different once the pandemic ends.
The Now
We have an incredible lifeline at our disposal that today, more than ever, can be the difference between our businesses' survival and death.
The Internet.
Online presence and smart engagement are more important than ever. As consumers, we have all been on the receiving end of hundreds of newsletters and social media posts by businesses we may have forgotten existed. Whether their messages were heartfelt, cheesy or tone-deaf, they all did one thing right. They harnessed their existing platforms to stay connected, find ways to survive, and build more connections on the way.
When the shutdowns in Toronto began in earnest, nothing should have changed for me on the surface. I'm used to working from home, after all! But the anxiety about lost business, the constant news updates, the worry about loved ones were new. Not going to lie: I struggled. I was not being productive. I spent hours on Twitter.
It didn't feel right to publish SMM Headquarters' social posts and articles as if it was business as usual. It was impossible to pretend I didn't need time and space to process what was happening. I had an inkling that I could channel this vulnerability into producing something informative that would rely on my usual marketing expertise but also address the fact that a pandemic was on and the world was not OK.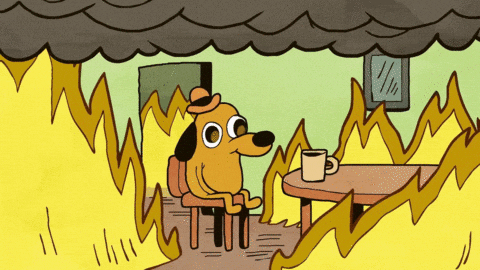 Here is what I did in mid-March:
Hastily wrote and published a short recommendations list on crisis communications for small businesses;
Made several Instagram posts that indicated I was taking a break yet still staying connected;
Started offering free marketing consultations to anyone who wanted them. Mainly small businesses, yes, because this is whom I serve and this is who was the hardest-hit, but I happily accepted bookings from other people too. It was all about connection. And it worked.
While my business has always been run mostly online, a lot of small businesses aren't. This pandemic is teaching us all how to transition to the internet as the primary selling, servicing and working tool.
1. Digital-first
Non-essential businesses have to go 100% digital-first. With offices, retail shops, cafes, gyms, studios closed, businesses have to communicate, serve and deliver goods using the internet. Businesses have to make money over the internet. Brick-and-mortar businesses feel this the most acutely. Those with no prior online presence are in the sink-or-swim, adapt-or-die kind of situation.
2. Delivery-first
Switching to delivery-first was the first step for many food and beverage businesses serving the public in Toronto once restaurants weren't allowed to offer dine-in service. Food and grocery delivery exploded. The pandemic propelled many family-owned, independent stores to launch online stores with delivery options. Many restaurants kept busy with takeout and delivery, albeit at diminished volumes.
As Martin Zechel, the chef and co-partner at Pearl Diver, a beloved oyster bar and seafood restaurant on Adelaide St E in Toronto, notes, delivery is not a solution for each and every restaurant out there. He cites setup costs, high delivery commissions charged by popular services, and, most importantly, the specifics of what makes Pearl Diver so popular:
We are very much a "live" restaurant. I think the thing that initially gets people in the door more than anything else are the oysters and that is just not a practical food for delivery.

Martin Zechel, Chef and Partner at Pearl Diver
However, if delivery is a viable route for your business, the pandemic only underlined the need to get in on it already.
3. E-commerce first
Directly connected to the point above, the switch to e-commerce worldwide has been unprecedented. E-commerce stores in France saw spikes in traffic no one could have predicted pre-COVID. The leading all-in-one e-commerce platform Shopify is hiring because they can't keep up with the flow of new store owners signing up.
The reason? Offering even just gift cards online could mean the difference between life and death for businesses with no foot traffic. (In fact, selling gift cards is the number one tip on the Shopify blog for boosting short-term retail revenues.)
Here's Martin again, providing insider information on how gift cards helped him and Pearl Diver:
[We] initiated some gift card sales on our social media platforms and then established an online gift card store. I think the personal sales of gift cards on the phone was great. We got to touch base in a very personal way with our customers and they got to show their love and support by taking a leap of faith and buying our cards.

Martin Zechel, Chef and Partner at Pearl Diver
Businesses with an inventory to sell that are already set up as an online store are at a huge advantage right now, but it doesn't mean other businesses cannot catch up. The most important thing is to get on it.
4. Less marketing spend?
The time for penny-pinching is now, so, as usual, marketing gets the short end of the stick. Businesses are cutting their marketing spend, especially when it comes to digital marketing.
Yet we both know that now the exact opposite should be happening. The businesses succeeding right now are going all-in on their marketing, and I don't mean ads, giant spend or anything crazy:
Lots of social media activity!
Lots of value (free classes, discounts, offers, charitable donations)
Affordable shipping rates and/or lowered shipping minimums
High-quality product photography
Fun contests and giveaways.
These businesses are heeding the three principles of the above: digital-first, delivery-first, e-commerce-first. They add value, are constantly in touch with their customers, and utilize social media to impressive results.
How local businesses are succeeding during the pandemic shutdowns
Lindy Hop Revolution began filming dance lessons for mini-online courses shortly after the pandemic began. They offer do-at-your-own-pace online courses for many dance levels, with May sign-ups in full swing! 🕺
Ascari Hospitality Group launched a weekly for-pick-up care package of delicious groceries that sells out weekly.
Bandit Brewery threw all of its resources into beer delivery that gradually expanded to cover all of Toronto and now parts of Mississauga too. They sell out of beer on the regular!
Pilot Coffee Roasters lowered their free delivery minimums to be able to serve coffee lovers who normally buy small bags of coffee beans in-store.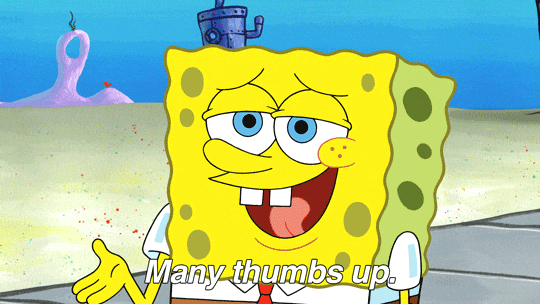 Not being an insider for these businesses, I cannot comment on whether all of the above is making enough of a difference for their bottom line. The key here is that they are trying, adapting, and getting a positive response from customers. Still going strong 💪
Will they survive? Remains to be seen. But they stand more of a chance than others who went quiet. Because it's the businesses I stopped hearing from that concern me the most. The businesses that haven't tried anything at all.
Surviving is Key
You probably know what I am getting at already, but in case the examples above didn't drive the point home, survival right now is key.
The time to adapt is now. There is no waiting. You might be afraid to fail, but failure is 100% guaranteed if you do nothing right now.
How, you may ask. I got you with some tips!
1. Social media is your friend
Yes, yes, you've heard it before, social media is where you should be. If your business has taken a while to get on board, now is the time – and it's okay to admit you're late to the party!
Better late than never: the world is literally living online, all the while striving for connection, so provide it, while building rapport with your customers who miss you.
First steps on social media: A guide for small business owners
Post about the challenges COVID-19 brought to you, but more importantly, post about how you're dealing with them. Offer your products and services in such a way as to respect safety and social distancing (more on that below). Ask your customers for input! Solicit ideas, feedback and see how you can work with it. You will be surprised at what you learn.
2. Create an online store
Whether you offer tangible goods or not, you will benefit from creating an online store. Why? Because you want to give your customers an easy way to give you money. As simple as that. Make it super-duper-easy for them to support you and trust me, many will.
The online store is there mainly for customer convenience as we had to create very specific times to call at first to reach us for a mail-out card. Now they can be purchased anytime. We took in some money and put it towards our rent and outstanding bills.

Martin Zechel, Chef and Partner at Pearl Diver
Shopify is one of the obvious choices for novice e-commerce operators. It has generous COVID-related perks and discounts. It also understands the needs of beginners and addresses them with a variety of free courses.
You can save money by playing with other setups (say, WordPress + WooCommerce, or paid appointments on Calendly with Stripe), but if you'd rather not get technical, look for an e-commerce platform that would do the heavy lifting for you.
3. Sell and provide value
What do you sell online?
The answer is obvious for some small businesses and far from obvious for others.
If you have tangible goods, great! Your challenge is marketing them online and figuring out shipping or delivery.
If you sell services, think about how you can deliver them remotely. Perhaps you can do the same thing that Lindy Hop Revolution did, and take your service offering online.
Perhaps, you are a consulting business like me, in which case, your challenge is shifting to video conferencing and booking business remotely.
If your business relies on hands-on expertise (literally), you can pivot slightly to start teaching people to do some things themselves. Offer paid webinars or online classes on the subject to complement the free content.
The bottom line: no matter what you do, offer paid options for your customers to support you. You have to provide value, yes, but you need to ensure they can pay you back if they want to. Again, many will, and that will make a difference even post-pandemic.
When I lost all of my clients, I had to swallow whatever anxiety I had and reach out to folks I work with occasionally to see if they had any projects on the horizon. I was frank about the fact that I needed it. Lo and behold: some of the leads came through and yielded short-term projects that I'll probably write about in my 2020 year-end blog post!
In line with the principle of getting my services online, I *finally* set up the SMM Headquarters website to accept consulting call bookings with a real-time schedule. Several prospects have already used it!
Big win.
4. Give back to the community
The COVID-19 pandemic is a big crisis. Unprecedented. And while staying alive is the first priority of a business, helping others around you should be priority number two. Put your mask on before helping others etc.
However! If you're in a position to support other businesses, community services, volunteer teams, DO IT. Financially or otherwise, do it. Think about the customers who offered to make a donation for your livestreamed free webinar and be that customer for someone else.
I offer free marketing consults to businesses. Free, no strings attached. I try to make it very clear that it's not a sales call or a prospecting exercise, but a sincere attempt to pass on some of my expertise. I wish more businesses took advantage of the offer!
On a personal level, I also keep a spreadsheet of businesses I donated to or plan to donate, buy a gift card or service. It's private, of course, but it exists to remind me that I am in a position to support others right now. (Also helps me keep track of what I spend online!)
5. Experiment. Don't be afraid!
Here's a good thing, if there ever was one in times of disaster like COVID-19: no one expects you to be perfect. There is a lot of goodwill around, especially for businesses that are actively and positively engaging the community. This means that your customers are way more forgiving.
Let it be your call to move fast, experiment and maybe even break things a little. Your customers will understand. There is a dang pandemic going on, after all.
You can try offering a product or service that doesn't work and then ditch it completely.
You can try offering a product or service that doesn't work and then modify it to work:
Take Pilot Coffee Roasters from an example above. They offered to grind their beans in any way a customer would want. Weeks later, they were swamped with orders and couldn't maintain their grinding standards, so they established one grind level for all, no exceptions. Were some customers disappointed? Sure. Did they complain? Not really. Pilot continues delivering amazing coffee to its devotees.
You can iron kinks as you go, like I did! When putting booking links on the website, I screwed some of them up and didn't notice until a client pointed it out. How embarrassing. Did it cost me? Maybe. Did I flog myself over it for weeks? No. Link issues happen. Glad I caught them on time. Ish.
While trying all of the above, keep in mind…
When the world is back to business, you are likely to have less competition because not all businesses will survive.
The online services you start right now can and WILL complement your main business when the pandemic ends. Even if it's something you didn't do right (or think you got wrong), the learning process was there, getting you ready to continue the digital journey of your business. The hunger for digital-first will not end. I promise.
Today, right now, is the best time to double down on your best practices. My business's values have always been overcommunication, overdelivery, and flexibility. I never wait for a client to contact me first to ask how things are going, because I'm on it before they think it (yes, I'm proud of that!). If things aren't great, I brainstorm solutions to offer before they find out there is a problem.
You can do the same. If you anticipate issues, tell your audience about them. If something isn't working, communicate. Apologize if you feel you need to and keep trying.
It goes without saying that treating your employees well should be always one of the best practices. Take care of your people the best you can and they will help you adapt.
Do not slash your marketing budget completely, for goodness sake. If you don't have one, now is the time to at least start thinking about it, learning Google Ads at least. If you do have one, throw it at expanding your reach and closing sales right now, to help your business's bottom line. Once the pandemic is over, you will be ready.
The Future
Okay, no one knows what the future holds. This pandemic will be over eventually, and even though we don't know when that might be, it will happen.
Here are my five predictions on how the world will emerge from the pandemic and what it means for marketing, specifically small business marketing.
1. A lot of small businesses will not bounce back.
Time and again we brought this up. Many businesses are already folding. Many will fold soon.
2. Survivors have all adapted or pivoted.
Those who survived will have survived because they kept their customers and their business going. End of story. Whether they did it by adapting, pivoting or both, the world changed and they did alongside it.
3. E-commerce is here to stay.
In-person shopping will return very slowly, so e-commerce will continue to be a business-sustaining practice. It can become one of the revenue streams that you can grow and nourish at a manageable pace.
4. Digital-first is here to stay.
Truer than even e-commerce, digital-first will continue to be the mantra. With more resources allocated to marketing, online ads will be more popular than ever.
In fact, I see this already. Prospects reach out about Google Ads. I see a lot more meaningful advertising on Facebook. This is call for me to use this time to try out new things and continue learning.
5. The customers will remember who helped and who didn't in a time of need.
Remember that part about giving back to the community and putting your best foot forward? Businesses small and big will reap what they've sown, both good and bad.
Companies forced employees to come into the office instead of working from home. Small business owners participated in anti-quarantine protests. A certain ticket seller attempted to pocket the refunds from concertgoers.
At the same time, countless others extended a helping hand, fundraised, volunteered, campaigned, supported their staff.
Both of the above are newsworthy. People who buy stuff from you will remember the good and the bad. I personally want to make sure my business is remembered as being one of the helpers. And so should you.
In closing
The uncertainty created by the COVID-19 pandemic is tough. It is especially tough on small businesses operating on thin margins and relying on revenue channels that have been cut short or eliminated during quarantine.
If your business is to survive (and I hope it will!), you are already adapting to the best of your ability and making use of many opportunities the internet offers. Digital marketing has never been more important, so keep trying and learning. Check out my guide to Facebook, ideas on getting started with Twitter and pointers not to get banned by Google Ads.
Then take what you've built along the way (an online store, a new product, super-strong customer loyalty) to survive and then strive in the post-pandemic world.
I wish you perseverance and the best of luck 💜